Just as the title suggests we are following in the footsteps of Genshiken and advertising for a female otaku.
What I'm really trying to do with this post is recommend the manga and anime: "Genshiken - The Society for the Study of Modern Visual Culture"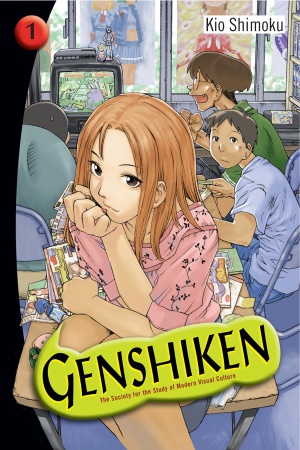 I believe that the title is much better in the manga form but I could be sorely mistaken.
This story is about a freshman in college who's trying to join a club at his school. He somehow gravitates to the Genshiken club. After meeting with the otaku who run the club he soon falls into their trap... Though not fazed by their catch-the-freshman-reading-racy-manga trap he later decides to join. He soon figures out that being an otaku is alot different than he first thought. In the Genshiken, you have Nakama!
A great manga for otaku of all kinds. A slice of life story that's great for taking a break from the do or die adventures of the Shounen world.
However, not necessarily for cosplay. Maybe a female otaku can send us thier Top 5 Guys and we'll post them. Send your top five and descriptions to Radicalprotagonist@yahoo.com